We will be utilizing this address to send announcements and receive inquiries on club activities
To: Hopkins County Amateur Radio Club Members
Due to unforeseen issues we are in a position that requires us to suspend the operations our club. Several of our key members have been forced by family and job pressures to move away from the hobby and the club. As a result, we were unable to draft a set of club officers for 2018. We have never been a big club, but we seem to have lost the critical mass required to function effectively. Please understand, we are not dissolving the club, we are simply hitting the "pause button" for the time required to regroup.
In the interim, we encourage everyone to check out the Rains County Amateur Radio Association (W5ENT.org). The Hopkins and Rains clubs have been sister groups for some time now and Rains Co. will support our efforts to rebuild.
Here are the actions we are taking to support the Hopkins County Amateurs:
•    The club bank account will stay in place and the funds will be used to support Hopkins Co. activities, such as maintaining the repeaters. Jim Turner (KF5FDS) and Larry Johnson (AF5EA) have agreed to continue the management of the bank account. We will make dues for 2019 optional. If you wish to contribute, contact Jim or Larry. We will carry the 2018 membership list forward.
•    Nathan Bailey (N5REL) has agreed to maintain the trusteeship of the clubs VHF and UHF repeaters and maintain our relationship with the NCTC.
•    The Rains Co. group will take primary responsibility for testing. We will certainly be able to test in Hopkins Co. if the need arises. We will post a schedule and contact information on the website.
•    The club website (K5SST.org) and Facebook page will stay in place and will be our primary way to communicate Hopkins Co. activities. David Dodd (KG5IJM) has agreed to continue to manage these sites.
•    We are maintaining a core group of Hams whose focus will be to support this transition in Hopkins Co. and look for opportunities to increase our viability and participate in local events. The Rains Co. club will support these activities also. The group is:
•    Jim Turner (KF5FDS), Financial trustee.
•    Larry Johnson (AF5EA), Financial trustee.
•    Nathan Bailey (N5REL), Repeater trustee.
•    David Dodd (KG5IJM), Website manager
•    Trent Pergrem (K5VES), Rains Co. Amateur Radio Assoc.
•    Charlie Mitchell (KA5RMC), Rains Co. Amateur Radio Assoc. VEC
•    We will add the 2017 Hopkins Co. members to the Rains Co. email list so you will be informed of local club activities. If you do not want these emails, just reply to the email with your request.
•    Our plans are to have quarterly meetings in Hopkins Co.  We will post the dates on our website as they are scheduled.
Our goal is to build back a membership base in the Hopkins Co. area and restart the Hopkins County Amateur Radio Club with a strong presence in Hopkins Co. Further details will be posted on K5SST.org, please check this site for further communications.
Skywarn Training 2019
SKYWARN Spotter Training Schedule 2019! for NWS  Ft.Worth
ALSO
The 146.68 repeater is in Mix Mode at this time so can be used
via C4FM
or Analog with a Tone of 151.4
HCARC and the Rains County Amateur Radio Association (RARA) will be combining their Monday night net starting July 3rd at 7:30pm on the RARA repeater of 146.92 - PL 88.5.  You may also use the W5ENT Echolink node 567105

Next club meeting
  


UP COMING HAMFEST

Field Day 2017
June 24-25
This years Field Day was a joint event with the Rains Amateur Radio Association
at the Emory EOC Located on Industrial Blvd in Emory, TX.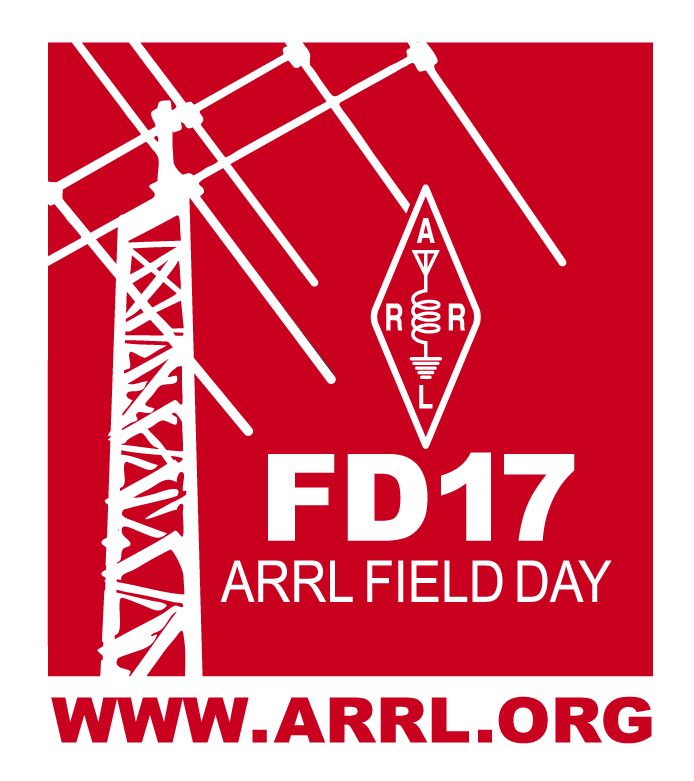 Skywarn Training 2018
Thursday Jan 25th , 7:00- 9:00pm, Sulphur Springs City Hall
SKYWARN Spotter Training Schedule 2018! for NWS  Ft.Worth



Monthly meeting time change
The club meeting time has changed to the 3rd Thursday at 6:30pm with VE session at 7:30pm. Location The Church of the Nazarene 1300 league St. Sulphur Springs.
Rains ARA Net is held Mondays at 7.30pm

Anderson Powerpole Demonstration by Ed, K5OLA at our October Meeting generated interest.
Thanks to Ed Olague for an informative demonstration and talk on the use of Anderson Powerpole connectors, the ARES standard for equipment connection during emergencies, and an excellent choice for solid power connections. Ed demonstrated the correct use of the connectors. Ed also recommended a special crimp tool that properly holds the connector and crimps without distorting it.
Here are some additional resources for download that support Ed's presentation, based on Ed's recommendation and information about the products he purchased.
Official Anderson Powerpole documentation
Powerpole tips from Westmountain Radio
PWR Crimp Tool Manual from Westmountain Radio
Anderson Powerpole research on eBay


New affiliation for the 444.825 repeater. NCTC New Website is NorthCentralTexasConnection.com
NorthCentralTexasConnection.com
K5SST 444.825 repeater has a new affiliation according to Trustee Nathan Bailey, N5REL. It is now in the "NCTC Link System." Nathan modified the IDs on the repeater by dropping the "RAILS" ID and changed them to NCTC Link System. According to Nathan NCTC stands for North Central Texas Connection and is the combination of the former RAILS System serving Northeast Texas and the old Waspnet Link System that stretched across the Metroplex and the Red River Valley. There appears to be no info on the internet about this new NCTC, but Nathan expected a website to emerge soon. We will add a link to our repeater page when it is available. Contact Nathan for further information.
Field Day June 24, 2013
Wow! Field Day 2013 is history. But it won''t be forgotten by the participants soon. We had a great Field Day in the Farmers Market in downtown Sulphur Springs. 4 Field Day stations, and One Get On The Air station were powered by generator, and operated on 10-80 meters. Plenty of contacts were made in SSB phone and Digital mode. Officials were there to see the display. News media was there to document it. Each of the participants got to talk with prospective Amateur radio operators to stopped by for information. The Night crew got to demonstrate fast thinking and faster action when the sprinkler system came on and threatened operations. Photos of the event are on the Gallery page. Thanks to all who made this a memorable event.



If you have a link you would like to add, a project you would like to tell us about, send the information to Roger Arnold AF5LL. (if you send an email to AF5LL at k5sst.org it will forward to me.)
Updated Feb 02, 2019